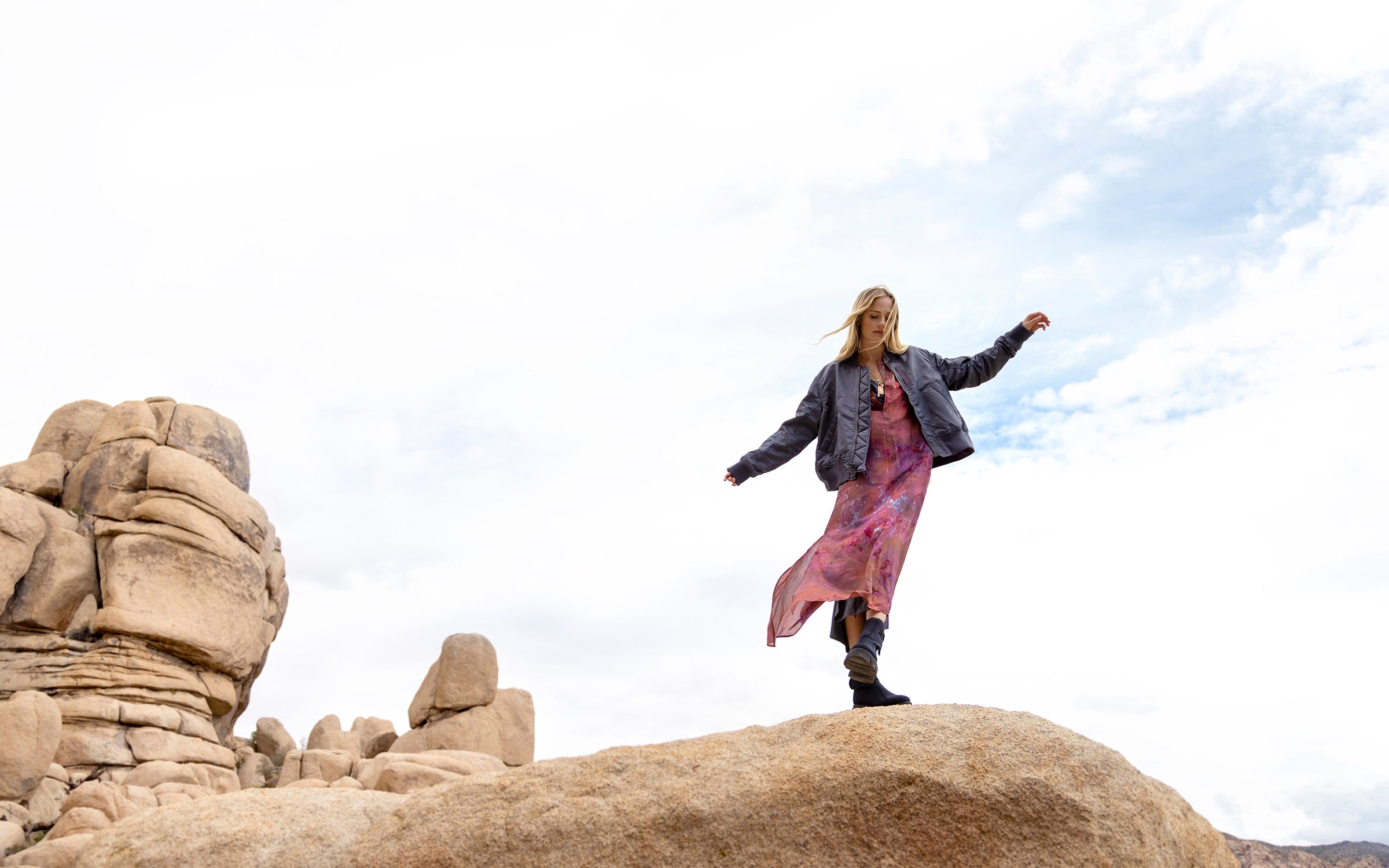 limited edition styles, palettes, bespoke detailing
— like with our bomber jackets:
go next-level with optional (fab!) custom embroidery.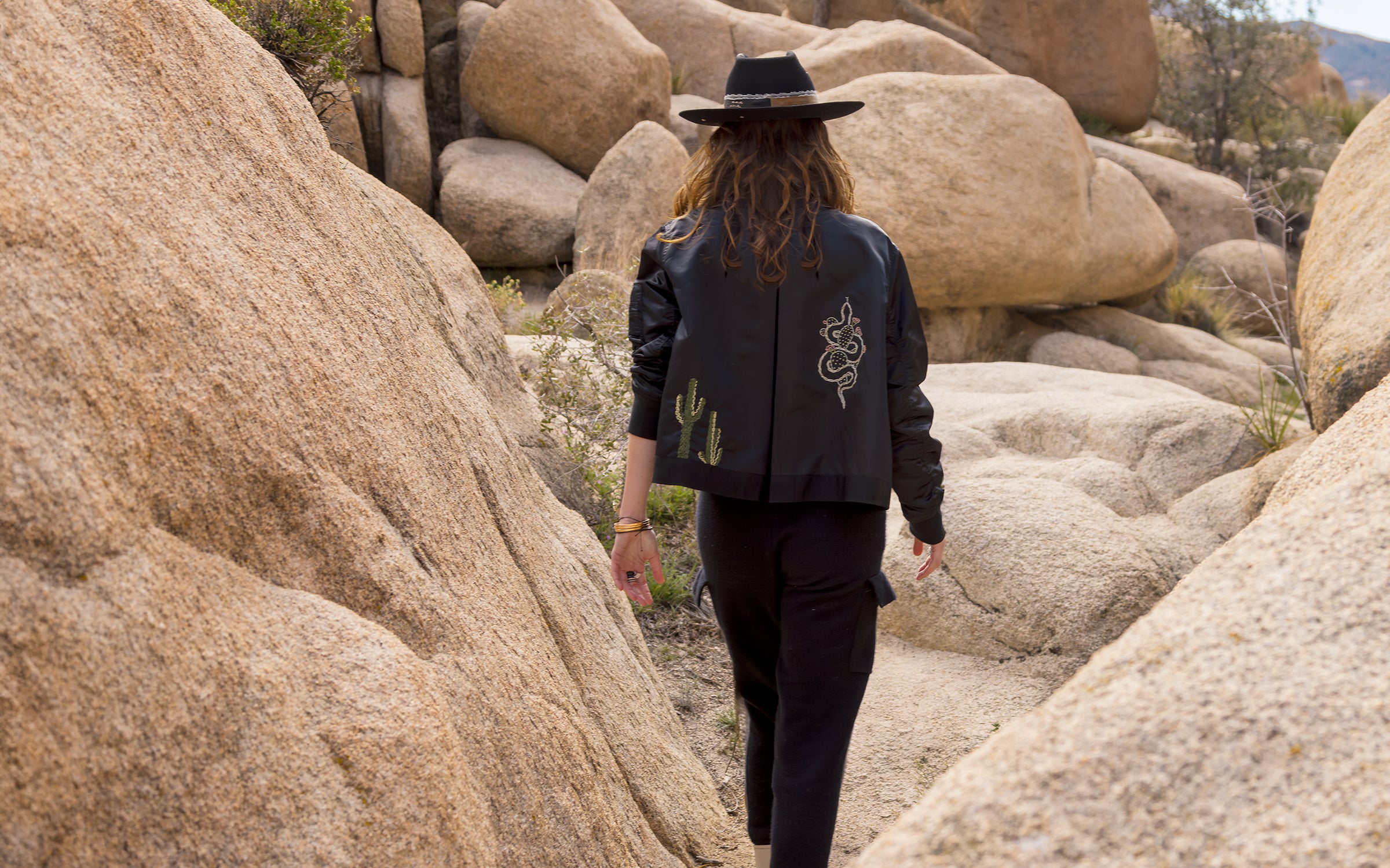 Dominique Cohen jewelry, hats, and apparel —
bespoke and small batch harmonies of
high-end materials, hand-tooled details, and decades of execution know-how.
experience the small batch & bespoke beauty
of dominique cohen apparel.
camisoles • bowling shirts • bomber jackets • PJ boxing pants • shirt dresses • tunics • caftans • scarves